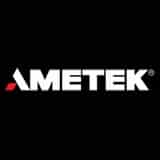 Job Description
To complete (assist with) all phases of Winding production which is of high quality ranges of motors and position sensors.
Key Responsibilities
Mechanical assembly work
Magnet field assembly
Stacking laminations
Impregnating windings
Encapsulating armatures and stators
Fluidising stacks
Soldering/ brazing
Coil winding, forming and insulating stacks
Loading coils
Forming overwings and lacing/taping in
Adhere to all company manufacturing procedures.
Complete all relevant documentation.
Provide any information or help required to customers, suppliers and visitors from other companies within our group of companies who often tour the factory floors, and may well take the opportunity to examine parts, talk to staff or watch them carry out their work. Therefore, the ideal candidate should be able to communicate at all levels.
Carry out all activities as defined above in a timely manner to ensure the company manufacturing targets are achieved.
Required Knowledge & Experience
Able to read and understand drawings.
Knowledge of tools, i.e. pliers, screwdrivers, tweezers, scrapers, etc.
Soldering skills on small components
Previous experience in a production environment
Experience in assembling small components, i.e. model kits or other small component assembly
Willingness to learn about the work we do.
Ability to work in a team
Methodical / logical
Good time management
Able to communicate at all levels
Team player
Self motivated
Professional
Handles pressure well
This job is Expired