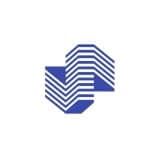 Job Description
Do you want to work for the UK's market leading structural steel company? Are you an experienced industrial painter looking for your next challenge?
Severfield is the market leader in structural steel, recognised for its iconic structures and engineering excellence. Involved in the UK's highest profile building projects, we have the design and engineering capabilities to deliver the UK's largest, most complex projects.
Acting on behalf of our clients, our project portfolio includes varied sports stadia, innovative bridges, national infrastructure, as well as shaping city skylines across the UK and further afield.
As a painter your role will be to apply protective coatings to the correct specifications to the steelwork that is going through the factory.
You will check that the steel piece is adequate from blast profile and the surface is clean and ready for application or protective products. You'll check the wet pool thickness and make sure the correct coatings are applied to the steel.
To be successful in this role you will need to have previous experience in a similar role.
This role is to start on the night shift at our Dalton site based in Thirsk working 6:30pm-6:30am Monday – Thursday.
In return, Severfield offers a competitive hourly rate and benefits package, the opportunity for you to feel valued and empowered at work, as well as knowing that you are employed by the UK's market leader in structural steel.
Does this sound like this could be a new and exciting opportunity for you? Apply today!
We are an Equal Opportunities employer and actively encourage people from a variety of backgrounds, experiences and skill sets to join us. We are keen to hear from all applicants regardless of age, gender, ethnicity, disability, sexuality, religion or faith.
This job is Expired