PCE International Magazine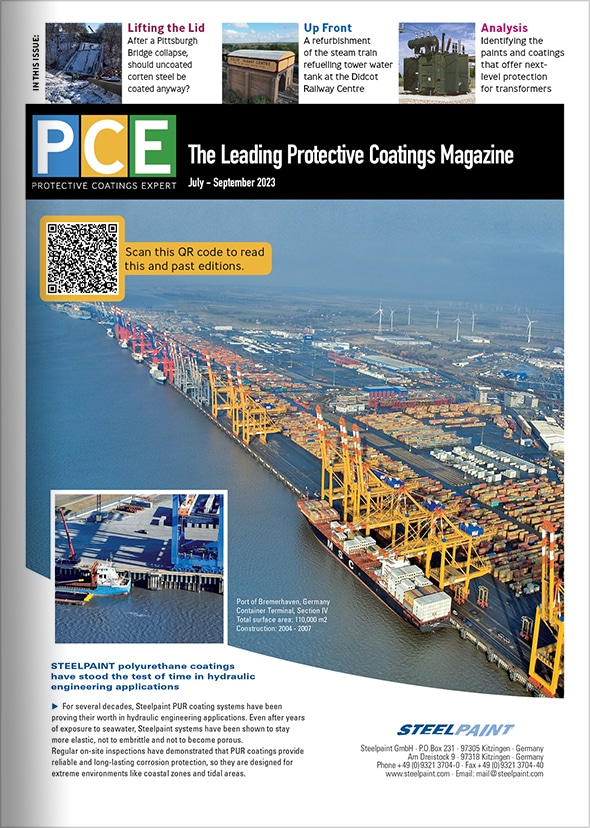 Sign up to receive your issue of PCE International.
PCE International is a leading quarterly publication focusing on the international protective and marine coatings market. It promotes a global dialogue between suppliers, engineers, contractors, and the coatings end user. This encompasses all applications from bridges, ships to oil and gas facilities, offshore structures, power facilities, transport and covers every type of industrial plant.
Don't miss out on our next issue and sign up today to receive your printed or digital issue of PCE International.