The October – December issue of PCE-International is out now
In this issue of PCE-International we have:-
Lifting the Lid – In which Carl Burrell of Sherwin-Williams Protective & Marine Coatings, examines how innovation is generating new products in the intumescent coatings market.
Up Front shows how Maritime drone inspection is taking off, with drones increasingly used to inspect confined spaces onboard ships, saving both time and money and offering a much safer method of inspection than by rope access.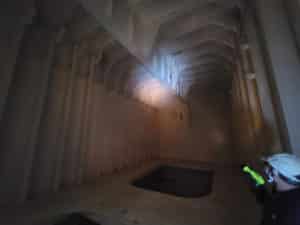 Spotlight features Artist-blacksmith Katie Ventress sends more of her creations to Humber Galvanizing Ltd for long-term corrosion protection.
In Focus turns its attention to HMS Victory has reached a hugely significant conservation milestone and has been partially enclosed with a temporary scaffolding for repairs to be carried out. Belzona supplies an innovative thermal insulation solution for an underslung oil dispersal vessel.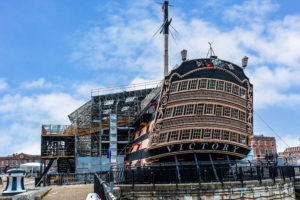 In Analysis, Dr Dan Isaksson of I-TECH discusses the approaches taken, working in collaboration with RISE Research Institutes of Sweden, to achieving a new method for introducing the active substance Selektope into marine antifouling coatings.
In Profile features David Mowat, a founder of Circularity Capital, urging for circularity in the paints and coatings industry.
In Update, we look at coatings from Nor-Maali, Hempel, PPG and AkzoNobel.
Review sees Dr Edward Asirvatham of AdvanSix Inc looking at choosing a safe and effective anti-skinning agent, Graco launching its new Contractor King pneumatic protective coatings sprayer and the Silver Plus (HP) spray gun and Teknos participating in a study that confirms that silver-treated hygienic coatings are both safe and effective.
The News has the latest products, appointments and industry news.
Read this and more in the latest issue of PCE-International