Teknos has launched a new two-component, direct-to-metal polyurethane paint Teknodur Combi 340 for corrosion protection with excellent mechanical abrasion and weather resistance and uncompromising colour and gloss retention.
In its category, Teknodur Combi 340 is a very high solids and low VOC product. Developed in close cooperation with a customer, the new steel coating allows painting wet on wet with selected primers, boosting production and enabling faster throughput time for two-layer systems with only one-time curing.
IDEAL FOR MULTIPLE INDUSTRIES
Teknodur Combi 340 is a coating suitable for steel surfaces, and an excellent choice in terms of surface appearance for machines and equipment operated in agriculture, forestry and steel construction, among other industries. The new product was developed in very close cooperation with our customer, ensuring that needs are answered the best possible way. According to customer statements, Teknodur 340 paint film sprays very evenly, and closely resembles a powder-coated surface in terms of its stable gloss, hardness and appearance, having excellent mechanical, chemical and weather resistance properties.
"We have had no quality problems since we started using the 340," says Hannu Tarvainen, Surface Treatment Specialist, Ponsse Oyj. "With this product it is possible to get as high as C4 medium with a one-layer system. Adhesion has been excellent and we are very happy with the surface quality as well as the corrosion protection the product provides."
ENVIRONMENTAL MANAGEMENT MACHINERY SOLUTION
The Wille group of multipurpose tractor type machines for the environmental management and maintenance of urban areas comprises five models ranging from 2 to 7 tonnes. As such, their requirements include especially high wear and weather resistance as well as a good appearance. The solution for coating challenging hydraulic cylinders turned out to be Teknos' newly launched low-solvent Teknodur Combi 340 polyurethane paint, which has good levelling and whose paint film resembles that of a powder-coated surface in terms of gloss, hardness and appearance. The new high solids polyurethane paint is excellent for painting small challenging parts.
The small, complex parts are painted at Vilakone by hand using liquid paints. "All pieces painted with liquid paint are small, round and challenging to coat. The new Teknodur Combi 340 polyurethane paint is very easy to paint with; it would require much "plastering" to make it drip," explains Heikki Ketola of Vilakone Oy. One bracket has space for 10 cylinders, and painting them is quickly done. "Currently, we rotate the cylinders 90° when painting them, but our goal is to adjust the hanging so that the cylinders can rotate half a turn at a time. This way the painting process will become even
 quicker," says Ketola.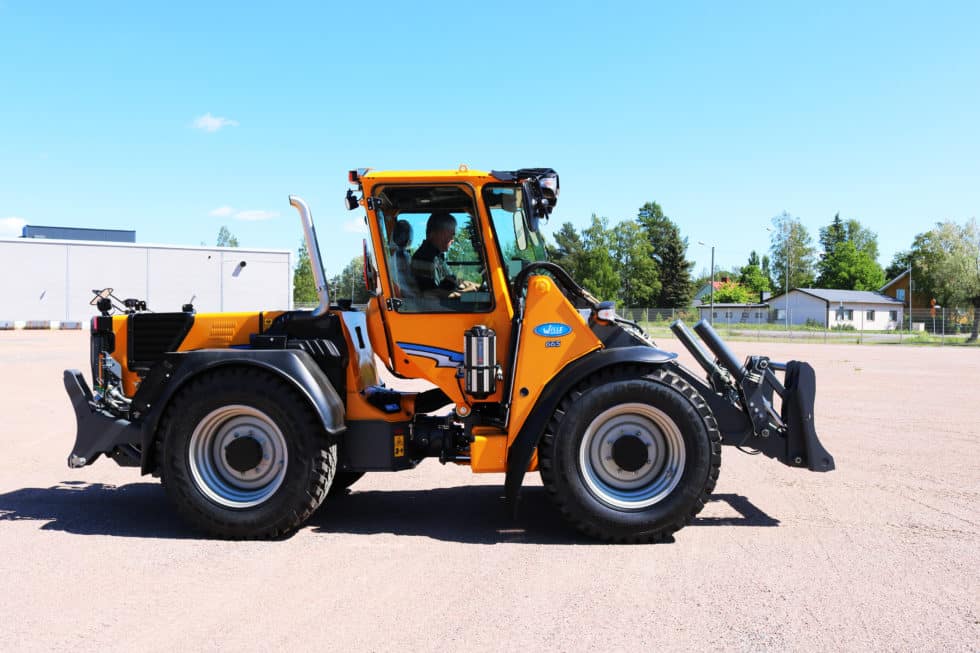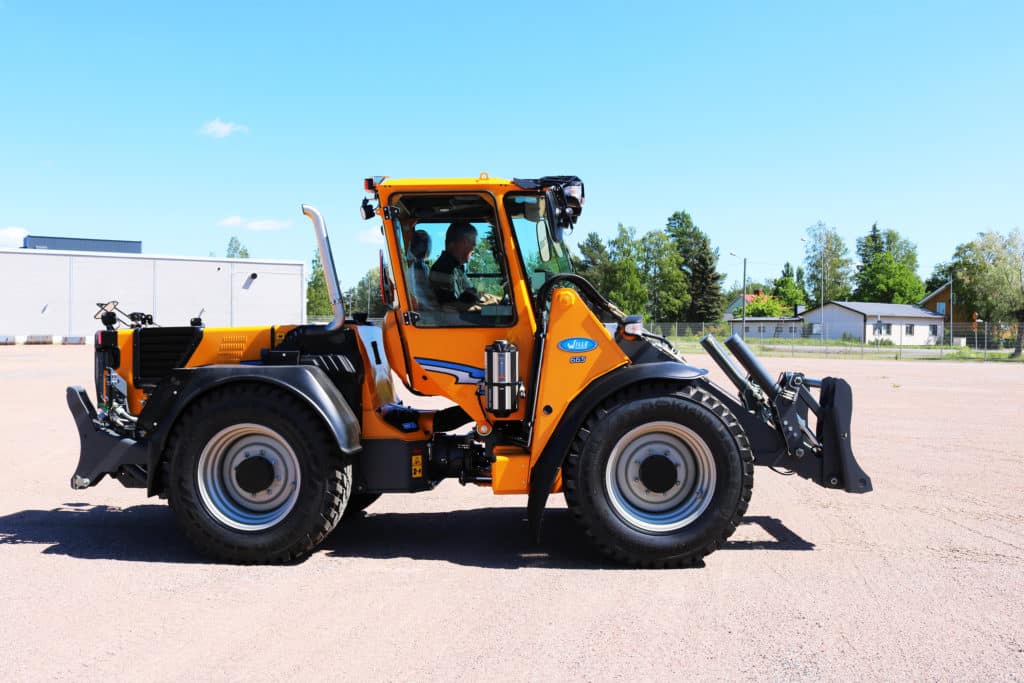 LIKE A POWDER COATING
The hydraulic cylinders of the Wille environmental management and maintenance machines have to endure hard mechanical wear no matter the weather. Powder coatings are known for their even and hard surfaces. "For a liquid paint, Teknodur Combi 340 polyurethane paint levels extremely well, and its surface matches that of powder paint in terms of gloss and hardness," explains Ketola. "When the priming is good and the nozzle is not worn, it yields an excellent surface. Only an expert can distinguish which piece has been painted with powder paint and which piece with the 340 polyurethane paint," he explains. "The 340 is very good in terms of its mechanical durability," says Ketola, "and in terms of its weather resistance," adds Jan Åkerlund, Teknos.
TRAINING AND TECHNICAL SUPPORT
Heikki Ketola at Vilakone Oy praises Teknos' teamwork. "Collaboration with Teknos has been easy," explains Ketola. "We have been given technical support any time we have needed it. The training offered by Teknos has been very important for us – especially for our younger painters who have participated in the training. They have all been full of enthusiasm when they have come back from it."