Environmental and cost benefits have led powder coatings to replace liquid coatings in an increasing number of applications. Architects are increasingly happy to explore the wide range of finishes that are now possible, and even wood has been added to the list of substrates where powder is an option.
Powder as a coating offers generally better resistance to impact, moisture, chemicals, ultraviolet light, heat and extreme weather conditions. Application causes little or no release of volatile organic compounds (VOCs) and overspray can be recycled and reused, resulting in that finishers can avoid expensive pollution management systems.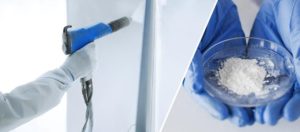 Westminster Abbey
Powder coated finishes in a mediaeval building might seem strange, but a recent project at Westminster Abbey highlights the attraction for architects. The Abbey's new £23 million Weston Tower is the first major addition to the famous church since 1745. The tower provides staircase and lift access to the Queen's Diamond Jubilee Galleries, located in an area that has never before been open to the public. Its 500 leaded window frames are protected with AkzoNobel's Interpon powder coatings.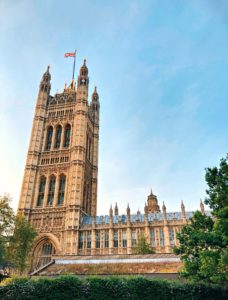 Ptolemy Dean Architects chose the ultra-durable weather resistant Interpon Anodic Bronze finish with a barrier primer for the project. Architect Kirstie Robbins of Ptolemy Dean says: "The choice was made on functional and aesthetic grounds. The coating chosen is one we have used successfully on a number of projects elsewhere previously. We used the same coating on similar steel window frames in the Westminster Abbey Song School, the Westminster School Gymnasium and on All Saints Church, Kingston upon Thames.
"We find that the bronze tone of the coating sits well within these historic settings due to its neutral and gentle character". Andris Valters, owner of applicators Hereford Coatings, adds: "The powder coating was very easy to apply and the efficiency was superb."
Volatile Organic Compound free (VOC)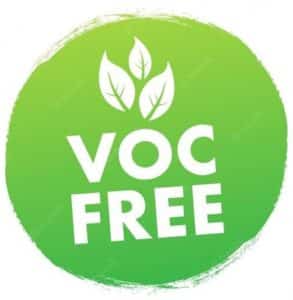 "Powder coatings are VOC free, mostly one-coat solutions, with up to 98% application efficiency and with excellent exterior durability (gloss and colour retention)", says Daniela Vlad, Managing Director at AkzoNobel Powder Coatings.
She says the rare use of these powdered coatings on buildings is growing: "Architectural applications range from aluminium windows, doors, facades and curtain walling, to other architectural applications like louvres, sun screens and railings. Application is primarily suitable for aluminium substrates with sizes that fit into a curing oven. Large, steel parts are therefore less suitable for powder application. In comparison with anodizing, powder coatings are more consistent from part to part, and easier to repair."
Expected lifetimes are impressive. Vlad continues: "Expected colour retention/film integrity ranges from 10/15 years up to 20/30 years respectively. This is backed by performance warranties and industry certifications.
"Hyper-durable powder coatings are the most weather-resistant coatings available, using similar chemistry to liquid polyvinylidene difluoride (PVDF) coatings to meet the most exacting standard for coatings – AAMA2605 in the USA, Qualicoat class 3 in the rest of the world. Hyper-durable powder coatings are increasingly recognized as a relevant alternative to liquid PVDF.
"Recommended maintenance schedules depend on the climate and product quality/durability. Liquid on-site repair (touch-up) solutions with matching colours and performance are available in all geographies. In case of full repair needs, the coated aluminium can be stripped and re-coated".
Sustainable solution
Vlad also points to reasons for increasing popularity: "Architectural specifiers increasingly understand that powder coatings can perform similar to more traditional finishing types like liquid coatings and anodizing. They have similar appearances and options but provide a more sustainable solution through process efficiencies, low wastage and no VOC's.
"AkzoNobel were the first global powder coatings supplier to have an Environmental Product Declaration (EPD) for its range of architectural powder coatings (Interpon 1000, D2000 and D3000). The international EPD system reveals the environmental performance of a product throughout its lifecycle. Independently verified the declaration is backed up by quantified data and recognized ISO standards. It enables customers to better understand a product's sustainable qualities and ultimately make more informed product selections.
"We recognized the desire for a low gloss finish several years ago, when matt and textured surfaces started to become more popular, and were the first to bring to market a range of ultra matt coatings with high scratch resistance. The ability to make weather-resistant, ultra-matt powder coatings (gloss levels <10) is an important advancement because these coatings can mimic the sort of anodizing finishes that are currently very popular on commercial buildings, whilst avoiding problems often associated with anodizing."
Industry insight from Jotun Powder Coatings
Extreme performance Richard Cowl, Concept Director for Pipeline & Building Components at Jotun Powder Coatings, says use of powder coatings on buildings and structures brings increased longevity: "Over the past 60 years powder coatings has developed into providing a range of products that are applied over a myriad of substrates and end uses, with long lasting weather resistant colours, extreme performance and, above all for the clients, peace of mind. "The main advantages of powder coatings is the durability of the coatings at a competitive cost whilst protecting the environment (no solvents, >99% recovery, low carbon footprint …..). Powder coatings are used to protect these structures, but also transcontinental oil and gas pipelines, wooden furniture, glassware, cars, prams and appliances to name but a few – a huge diversity of products supported by very successful corrosion resistance and aesthetic beauty.
"Architects and specifiers are becoming more demanding with increasing knowledge and innovative coating technology is empowering our scientists to develop longer lasting, and more tailor made products. A second, and very important factor in the growth of these durable powder coatings is sustainability and environmental concern. Incorporating our powder coatings products in construction projects strengthens sustainability programs such as LEED and Green Building Solutions".
Cowl says Jotun's Durasol series is the most durable powder coating product in the market: "Its performance is supported by a 30 year guarantee, and we have been fortunate that this range of hyper-durable coatings has been, and is continuously being selected, to protect iconic buildings throughout the world. Jotun Durasol must meet exacting specification requirements that includes natural weathering, chemical, immersion, and mechanical testing."
Building maintenance and preservation
As with any coating, the powder products require proper maintenance for long lasting performance. Cowl continues: "We are always searching for improved performance and consistent product performance. We balance technology and durability with an eye on the environment. One such example is the use of our powder coatings over more environmentally friendly pre-treatments.
"Whilst advanced powder coatings continue to be developed, Jotun's current range of architectural grade products (Jotun Durasol, Jotu Super Durables and Jotun Facade) provides all architects and specifiers the tools they need to create the beautiful and dramatic buildings of the future that will not only last a lifetime, but protect the world we live in for us and for the next generations."
University project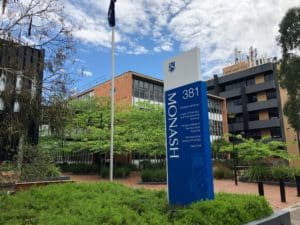 Striking visual effects, combined with strong environmental credentials, are a key selling point. Major construction projects at Australia's Monash University's Clayton campus included designs from four different architects that recently received three major awards from the Australian Institute of Architects. Central to the design are the powder coated aluminium elements featured across each of the buildings, ranging from sharp blacks and silvers on one building, through to bright and exuberant colours on another.
In one part of the project architects McBride Charles Ryan used Interpon Précis Black Ink for shading devices and window frames, with Interpon Eternal Silver Satin specified for the weather panels above ground floor retail areas. "As we were conscious of long term maintenance as well as creating an ongoing pleasing presence, the products used on the project were chosen for their intrinsic beauty and longevity," says Debbie Ryan of McBride Charles Ryan. "The pattern is intentionally complex. We have used honest and time proven Interpon products which have all come together in a really joyful way through composition."
Contrasting finishes are used at the University's Turner Hall building, designed by JCB architects. A rainbow of ten different bright colours from the Interpon palette creates a vibrant and refreshing appearance that has revitalised the University as a whole, traditionally known for its dull brown buildings.
Tim Van De Ven, AkzoNobel's Regional Segment Manager for architectural coatings, commented; "We knew the design brief called for a joyful range of colours for a wide range of building elements. We also knew we'd have a proven high performance finishing solution that would maintain the performance requirements for such a high profile project, which is why the ultra matt Interpon D2015 super durable polyester powder coating was specified."
A coloured 'hood' at the window of each sole occupant studio glows at night, enhancing the colour spectrum. Custom colours from the Interpon Ultriva™ collection were used for aluminium elements including extrusions, sheets, flashings, cladding, trims and fins. The Ultriva series products promised significantly higher gloss retention and resistance to colour change, along with maximum film integrity guaranteeing long term cosmetic and functional protection, up to 20 year film integrity and gloss retention with 15 year colour retention and chalking resistance.
Powder resins
Cutting the time and expense of powder coating even further, Sherwin-Williams, a recognised global leader in paints and coatings have been rolling out a single-cure powder coating technology. Their Powdura OneCure allows primer coat and topcoat to be cured simultaneously.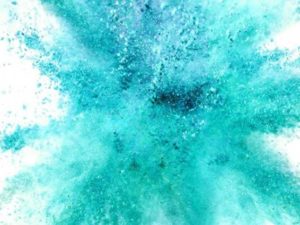 "Powdura OneCure is a two-coat system based on an innovative powder formula that co-reacts and cross-links, without the need to gel or cure the primer. Only a single curing process is needed after application, which makes the system truly unique as it eliminates an entire step from the finishing operation. This results in both time- and energy savings and reduces the cost of the coating process", says Dave Wright, Senior Director Marketing & Business Development, EMEA.
This single cure primer and topcoat powder system has been available in North America for the last year with positive results seen from customer applications including trailers, agricultural and construction equipment, and general metal finishing.
"This high quality coating system allows for more efficient production while offering enhanced edge coverage and great corrosion resistance. Since the technology has been designed to provide higher performance, it's an ideal choice for demanding finishing projects that require uncompromising results, such as heavy equipment applications", Wright concludes.
Wood coating
Lower curing temperatures for some new powder ranges has resulted in the growth of powder coating on wood products. Dutch project furniture designers Vepa have begun trialling replacement of liquid coating lines with powder systems. Key considerations are Improvements in operational efficiency and the environmental impact of the manufacturing process, as well as the aesthetic qualities of the final product. Vepa's decision to try the technology was also driven by the successful experience of Kempa, a Belgian manufacturing company that supplies powder coated furniture panels.
Vepa are collaborating with Royal DSM, a global science-based company, to compare production lines using powder and liquid coatings and hope to demonstrate the value of powder as a convenient and sustainable alternative for heat-sensitive substrates.
Gertjan de Kam, Design & Development Manager, Vepa, says: "Powder coating technology offers several important advantages to furniture manufacturers. Above all, powder coating enables greater design freedom, since it can be applied even on unusual shapes, edges, hollows and contours, allowing imaginative new substrate designs and semi-assemblies that could not easily be finished with liquid coatings. At Vepa, we're excited to be moving forward hand in hand with DSM – powder coating technology opens up new horizons for us!"
Developed specifically for use on MDF and other wood products, DSM's Uralac Ultra powder coating technology provided the basis for IGP, a leader in powder coating applications, to develop the production line solution. Furniture panels coated with IGP's solution will be assembled and distributed by Vepa.
Peter Christl, Communications Manager, IGP, says: "Thanks to its unique chemistry, our powder coating formulations really drive the sustainable value of final products. Not only are the furniture panels curable at very low temperatures and for a short time, which significantly reduces the throughput time and lowers the carbon footprint of the entire manufacturing process, but the powder coatings themselves are also much less toxic to application operators and end-customers alike, when compared to liquid paints. Because of this, we believe that the market demand for powder coatings on wooden substrates will grow exponentially over the coming years."
Ruben Pleijzier, New Business Development Manager, DSM, says: "We initiated this collaboration to connect the dots along the complete customer journey. Together with our industry partners, we've bridged the technology gap and delivered a reliable, high-performance proposition for heat-sensitive substrates that offers clear environmental, aesthetic and operational advantages. This is an example of how our bright science is helping to deliver brighter living."
When it comes to powder coatings, the industry is constantly changing, and technology is evolving to keep up with the products that are being created to find solutions to the changing environments around the world. However, with the sheer volume of science and qualified personnel in the field, the protective and marine coatings market becomes more fascinating as it grows. To stay up to date with the latest news and industry opinion, sign up to our quarterly PCE International publication to receive all of this and more directly into your inbox.